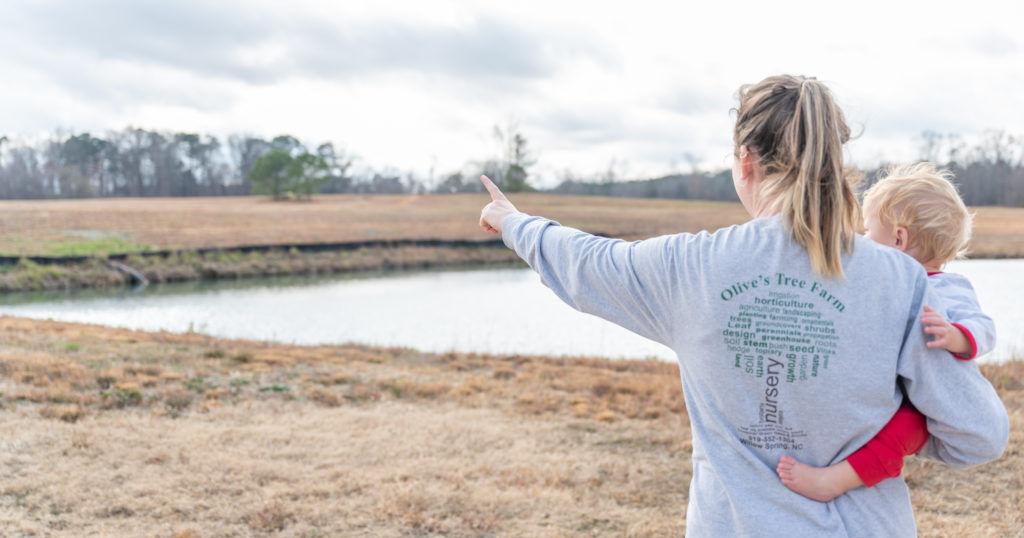 A highway crosses it: farmers and owners wonder about the effects of the planned bypass | Regional
Landowners in one of the few remaining rural areas in fast-growing Wake County are questioning plans to build a bypass for US 401 that would dissect several longtime family farms.
The plan — orchestrated by the NC Capital Area Metropolitan Planning Organization — could extend the corridor 19 freeway miles from Banks Road through Walker to Fuquay-Varina and Lillington in Harnett County. The region's population is expected to increase by 100,000 people by 2045, according to official estimates.
The bypass is included in the Metropolitan Transportation Plan 2050. Even if approved, it could be a decade or more before workers innovate. But local landowners and some policymakers are worried about what the plan will mean for the small farmers who have lived there for generations and continue to contribute to the local economy.
NC Rep. Erin Pere is one of them. The only Republican member of Wake County's NC House delegation, Pere represents a southern portion of the county that includes all of Fuquay-Varina and parts of Holly Springs and Apex.
Pare says the 401 bypass plans have been in the works for decades, leaving local homeowners in limbo. "It handicaps how they can use their property or sell it," Pare said. Caroline Diary.
"The thing is, it's not just about plots of green space that people own," she added. "They actually contribute to the overall economy. It's the missing piece that people don't pay attention to.
At a meeting in early December, CAMPO opted for a final vote on the bypass until March. But several members of the public spoke out against the bypass plan.
"We understand," said local resident Terry Yeargan, whose property is in the corridor planned for the bypass.
"Growth and development will eventually change and likely eliminate our way of life. What you see with our comments and past communications is the beginning of our last breath of our way of life as it dies,"
Another owner who spoke at the meeting, Meredith Crawford, owns and operates Pepperwood Farm, a 118-acre horse farm in Fuquay-Varina that includes several stables, an indoor arena and an outdoor ring and a round paddock with lights and a jumping area. The farm is home to about 60 horses, including steeds for the Raleigh Mounted Police Unit.
Crawford said if the bypass goes through the farm, it will mean possible closure. "The economic impact of what our farm provides to the region is significant," she said. "As a farm, we spend close to a million dollars a year with our salesmen, with our farriers, just on the farm."
Seventeen horse farms have closed in less than five years, with no new farms being established, Crawford said. The industry is shrinking and moving out of counties like Wake and Harnett.
Other owners have raised concerns that the bypass was too close to Fuquay-Varina – instead they believe the road should fall further east and south of the town. Martha Fish is one of them. Her land is part of JC Roland Farms LLC, a working farm, and has been in her family for 260 years since the 1761 land grant. She asked that the bypass proposal be removed from the maps to allow time for a study further.
Another former local owner is Candace Olive Gray. His family's property, Olive's Tree Farm, covers 73 acres near Fuquay-Varina. It was run as a nursery for two decades. Most of their activities are local.
"I'm supporting the 17th generation of this land in hopes that my children will continue to do the same," Gray said. "Thoughts of a bypass destroying our homes, our livelihoods, our legacy and our heritage are heartbreaking."
Local municipal and county leaders have come out in favor of the bypass.
Blake Massengale, the mayor of Fuquay-Varina, acknowledged landowner concerns but said the public interest in the bypass was crucial.
"I can very well appreciate the connection an owner can have with their own property. That said, all the information I have seen and from what planners and transport consultants have told me, the bypass of the 401 is needed to support future transportation capacity," he said.
"The 401 bypass is of extreme importance to Harnett County," said Lewis Weatherspoon, chairman of the Harnett County Board of Commissioners.
Gray said elected officials need a new process to make those decisions.
"I think the whole CAMPO process needs to be revamped, starting with proper notifications to landowners and our farms that provide extreme economic benefits should be weighed more heavily," she said.