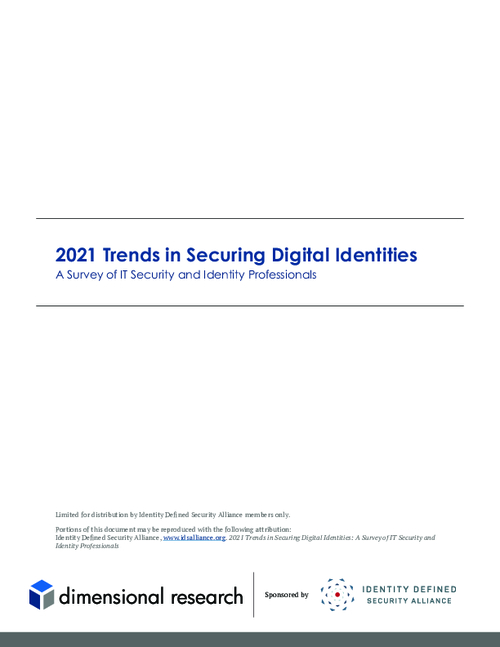 A Survey of IT Security and Identity Professionals
Over the past two years, the world has seen a significant shift in the number of people working and transacting business online. The digital identities used to log in remote workers have suddenly become an even bigger security target for attackers. Almost overnight, workplace trends of the past few years have collided to create a new landscape for access and authentication, as cloud adoption, remote working, and the use of personal devices all increased. Many organizations have responded to their new reality by increasingly focusing on identity as the core element of security to reduce risk, contain costs and increase productivity.
In this report, the Identity Defined Security Alliance (IDSA) examined the impact that the events of 2020 have had on enterprise identity and access management and the implementation of identity-focused security strategies. identity. Sponsored by IDSA, the report is based on an online survey conducted by Dimensional Research. More than 500 security and identity professionals from the United States who worked in companies with more than 1,000 employees participated in the survey.
Read this report from IDSA to understand the present and future of IAM, Zero Trust, and the role of the CISO in moving enterprises to a more secure approach to digital identities.