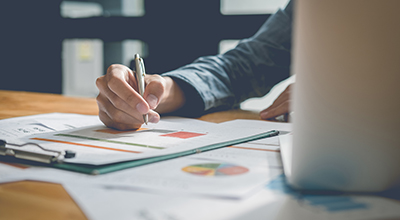 According to IDC, IT security spending in Europe is expected to increase by 10.8% in 2022, with government leading the way
Milan, August 18, 2022— Despite the changing geopolitical situation and the resulting inflationary pressure, European IT security spending will continue to grow at a healthy pace, with an expected growth of 10.8% year-on-year (YoY) in 2022. , according to International Data Corporation (IDC).
Table of overall expenses
IDC's new Worldwide Security Spending Guide highlights that European IT security spending will reach nearly $47 billion in 2022. The predicted five-year (2021-2026) compound annual growth rate (CAGR) is 9 .4%, exceeding $66 billion in 2026.
Security services will see the greatest growth, due to the lack of skilled cybersecurity professionals. over the forecast period (CAGR of 10.2%). Services will also be the largest expense category, followed by software and hardware.
The highest annual growth rate of IT security spending in 2022 in the region will be in the Czech Republic and Poland, both above 15%. Over the period 2021-2026, the Czech Republic will still be the fastest growing country, followed by a Western European bloc consisting of Belgium, France, Germany and Switzerland.
"The evolution of the European cybersecurity market continues to progress at high speed. The increase in the threat landscape, shift to hybrid work environments and greater reliance on cloud services have expanded the organization's attack surface that needs protection and monitoring," said Stefano Perini, Research Manager, IDC European Data & Analytics. "This has pushed European organizations to upgrade their security infrastructure, especially in cloud, network and data security."
Overview of business areas
Banking is Europe's largest industry for IT security spending in 2022, with over $6 billion. More advanced in cybersecurity maturity, the banking industry is expected to further increase spending with a focus on building cyber resilience.
Discrete manufacturing and professional services are expected to be the second and third largest security spenders in 2022 (with over $5 billion and $4 billion spent respectively). With the increasing volume and complexity of cyberattacks, discrete manufacturing companies need to address gaps in their IT and OT cyberdefenses, while professional services companies place greater emphasis on cloud and enterprise security solutions. terminals.
Government will be the fastest growing IT security spending sector in 2022 (11.9%), followed by transportation and wholesale, both above 11%. The top 3 security priorities for the government sector are cloud workload protection, securing collaboration platforms, and data security. In transportation, supply chain security is the primary focus, for enhanced on-board security and protection of remote devices and contactless payment systems.
The Worldwide Security Spending Guide quantifies global revenue opportunities for entry-level and next-generation security purchases with detailed security spending forecast data for 20 industries across nine regions and 44 countries. This version (V2 2022) of the spending guide incorporates updated estimates of the impact of the Russian-Ukrainian war on all technology markets as of the end of July 2022.
About IDC's Spending Guides
IDC's Spend Guides provide a granular view of top technology markets from a regional, industry vertical, use case, buyer, and technology perspective. Spend Guides are delivered via a pivot table format or a custom query tool, allowing the user to easily extract meaningful insights into each market by visualizing data trends and relationships.
For more information on IDC's Spending Guides, please contact Monika Kumar at [email protected]
About IDC
International Data Corporation (IDC) is the world's leading provider of business information, consulting services and events for the information technology, telecommunications and consumer technology markets. With more than 1,100 analysts worldwide, IDC offers global, regional, and local expertise on technology and industry opportunities and trends in more than 110 countries. IDC's analysis and insight helps IT professionals, business executives, and the investment community make fact-based technology decisions and achieve their key business goals. Founded in 1964, IDC is a subsidiary of IDG, a global leader in technology media, research and events. To learn more about IDC, visit www.idc.com or follow IDC on Twitter at @IDC.
Cover