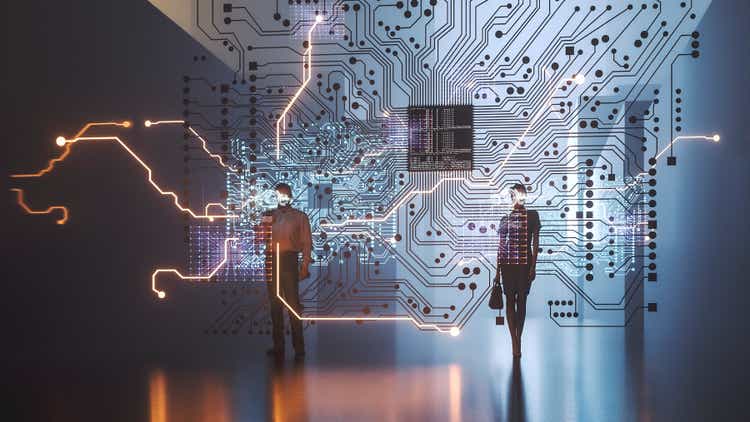 Check Point software provides IT security
The Chart of the Day belongs to the IT security company Check Point Software Technologies (CHKP). I found the stock by first sorting Barchart's All Time High list by most frequent number of new last month's highs then used the Flipchart feature to review the charts for consistent price appreciation. Since the Trend Spotter signaled a buy on 2/2, the stock has gained 14.51%.
Check Point Software Technologies Ltd. develops, markets and supports a range of IT security products and services worldwide. The company offers a portfolio of network security, endpoint security, data security and management solutions. It provides the Check Point Infinity Architecture, a cybersecurity architecture that protects against 5th and 6th generation cyberattacks on various networks, endpoints, cloud, workloads, IoT, and mobile; Check Point Network Security, security gateways and software platforms that support small and large enterprise data centers and telecom-grade environment; and the Check Point SandBlast family for threat prevention and zero-day protections. The company also offers the Check Point CloudGuard cloud security product which provides threat prevention security, cloud visibility, cloud security posture management and workload protection solutions for networks, data and applications. enterprise cloud; and Check Point Harmony, which ensures the security of users and remote access; and Check Point Security Management, which allows customers from single offices to hundreds and thousands of offices to manage and adapt their security policy to express their business needs from a single screen. In addition, the company offers customer technical support programs and plans; professional services to implement, upgrade and optimize Check Point products including design planning and security implementation; and certification services and educational training on Check Point products. It sells its products and services to enterprises, service providers, small and medium-sized businesses and consumers through a network of channel partners, such as distributors, resellers, system integrators, manufacturers of equipment and managed security service providers. Check Point Software Technologies Ltd. was incorporated in 1993 and is headquartered in Tel Aviv, Israel.
Source: Alpha Research
Barchart's opinion trading systems are listed below. Please note that Barchart Opinion indicators are updated live during the session every 20 minutes and therefore may change during the day depending on market fluctuations. The indicator numbers listed below may therefore not correspond to what you see live on the Barchart.com website when reading this report.
Opinion of analysts and investors – I do not buy stocks because everyone buys them, but I realize that if big companies and investors abandon a stock, it is difficult to make money at countercurrent:
I think Wall Street and Quant Ratings are wrong. This stock is better than just a jack and still has room to run. With all the threats of cyberattacks, computer security software is the place to be. I rate this stock a buy.