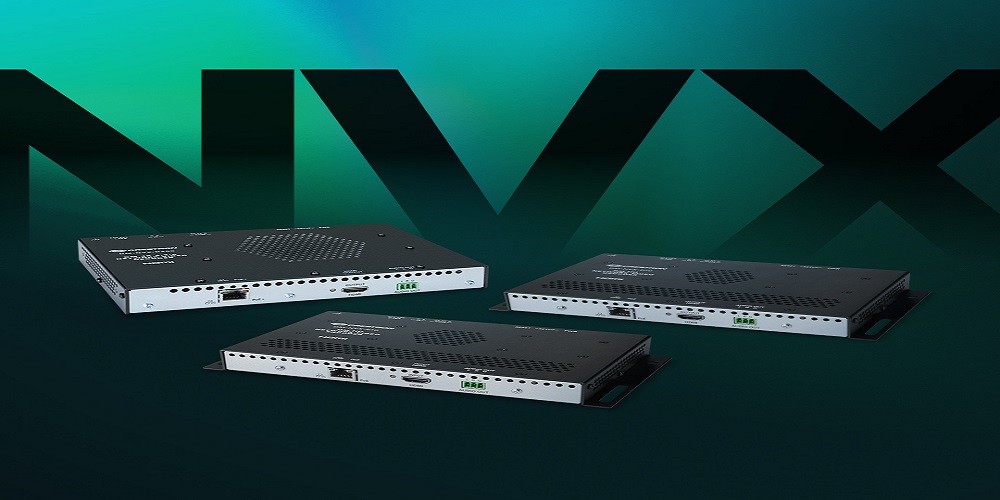 Crestron's DM NVX AV-over-IP Line Receives IT Security Certifications
Image courtesy of Crestron.
Workplace technology maker Crestron says its DM NVX line of AV-over-IP solutions is now certified by the National Information Assurance Partnership (NIAP) and the US government's Common Criteria, certifying that the products meet cybersecurity standards.
The designations open new avenues for DM NVX products in U.S. government agencies, including federal civilian agencies and those that support the Department of Defense, in addition to other government entities around the world, the company said. in Rockleigh, NJ, in a press release. .
According to the National Institute of Standards and Technology (NIST), which created the NIAP with the National Security Agency.
Meanwhile, Crestron's DM NVX solutions have been on the DoD's list of approved products since 2019, but it was necessary to certify the product's security under the Common Criteria of NIAP, which oversees and evaluates commercial computing products for use in national security systems. .
With the certification, the products are compliant with the Collaborative Protection Profile for Network Devices (cPPND), and the certifications are recognized by 31 other countries, so multinational companies can deploy the DM NVX range as a global standard.
"The rigorous testing required to achieve NIAP certification allows DM NVX to be a preferred solution for some of the most secure deployments in DoD, NSA, and other high-security and mission-critical government environments. This pedigree also provides peace of mind to IT and IT security professionals everywhere," said Andrew Ludke, Senior Director of Product Management for Crestron Audio Visual Solutions.
Additionally, new models in the DM NVX line are newly certified by the Joint Interoperability Test Command, a testing agency that ensures products meet certain assurance, interoperability, and cybersecurity standards.
This article originally appeared on MyTechDecisions' partner site, CommericalIntegrator.com.