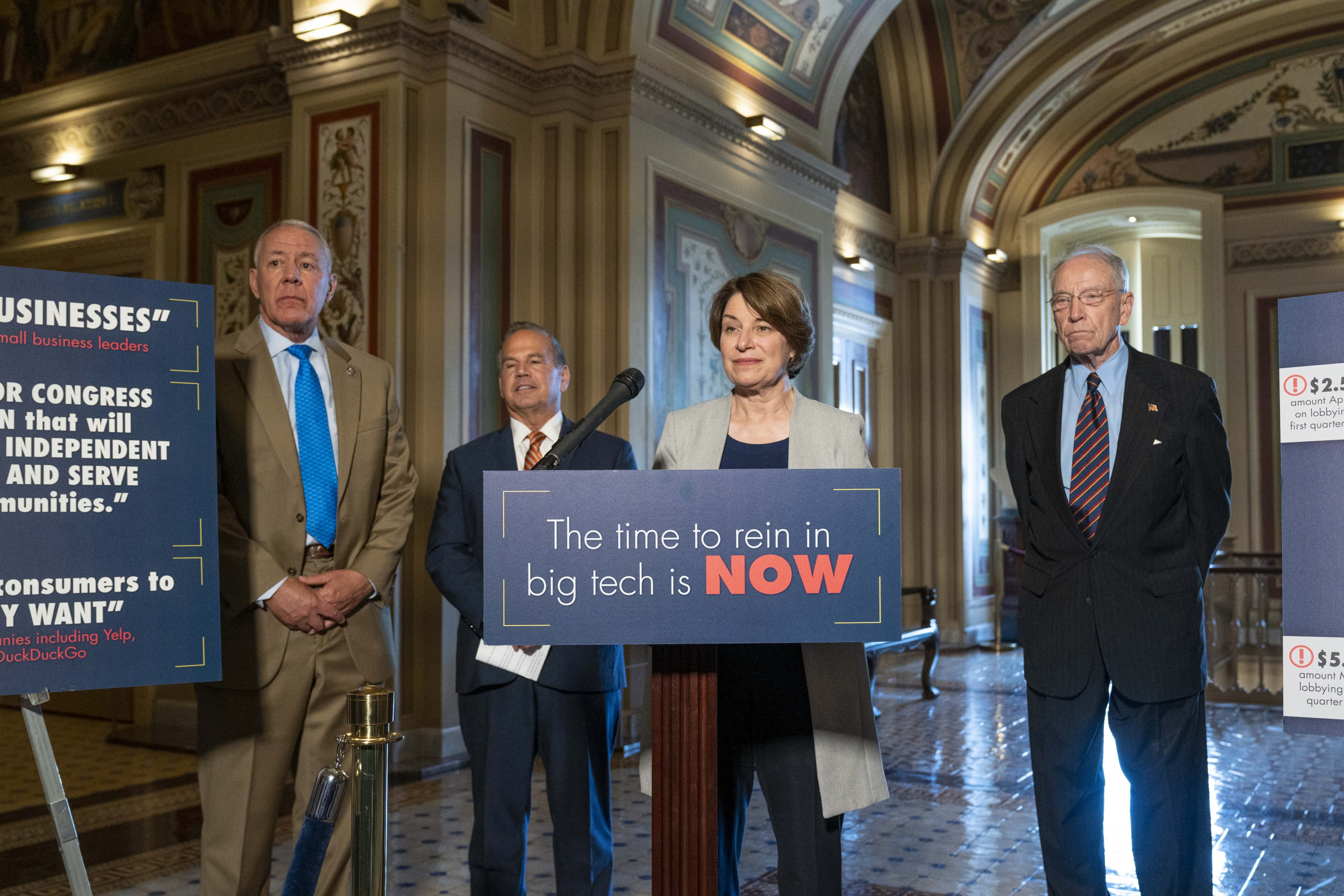 Dems and GOP Unite in Fight Against Big Tech: 'It's Common Sense'
A bipartisan coalition of lawmakers said on Capitol Hill on Wednesday that if Congress does not pass its bill to clamp down on the power of internet giants like Amazon, Facebook, Apple and Google, the United States could be facing serious national security concerns.
"If we don't have competition in the digital market, we risk long-term damage to our economy, but also to our national security, because some of our adversaries are innovating a lot," said Democratic Congressman David Cicilline of Rhode. Island said in response to a question from Newsweek.
"It's the heart of the American economy, innovation," added Cicilline. "The most powerful driver of innovation is competition. It is almost completely absent from the digital market."
According a report published in December by Harvard University's Belfer Center for Science and International Affairs, China has emerged as a strong contender in "fundamental 21st century technologies", with current trajectories predicting that it could overtake the United States in course of the next decade.
To inspire greater innovation in the sector, Cicilline joined Democratic Senator Amy Klobuchar of Minnesota, Republican Senator Chuck Grassley of Iowa and Republican Congressman Ken Buck of Colorado to draft the US Online Choice and Innovation Act.
The bill would force large online platforms, like the ones mentioned above, to stop prioritizing their own products and services to users over those offered by smaller companies doing business on their sites.
It would also ensure that vendors are able to use operating systems, hardware or software that differ from the online platform's products, and would also limit the platforms' use of non-public data. obtained from companies operating on these sites.
"Retired four-star general Wesley Clark, former Supreme Allied Commander of NATO, said the bill was actually a national security boost," Klobuchar said. "I think it's very important to look at the facts instead of throwing every piece of mud against the bill we're seeing from tech companies."
The Computer and Communications Industry Association – of which Amazon, Facebook, Apple and Google are members – spent $22 million on ads in the week of May 23, according to an ad intelligence firm AdImpact Reports. Klobuchar said the ads targeted the proposed bill, while Cicilline said big tech spread "lies" to confuse voters about its contents.
Regardless of how effective this recent ad campaign has been, Americans have been developing a distrust of big tech for some time.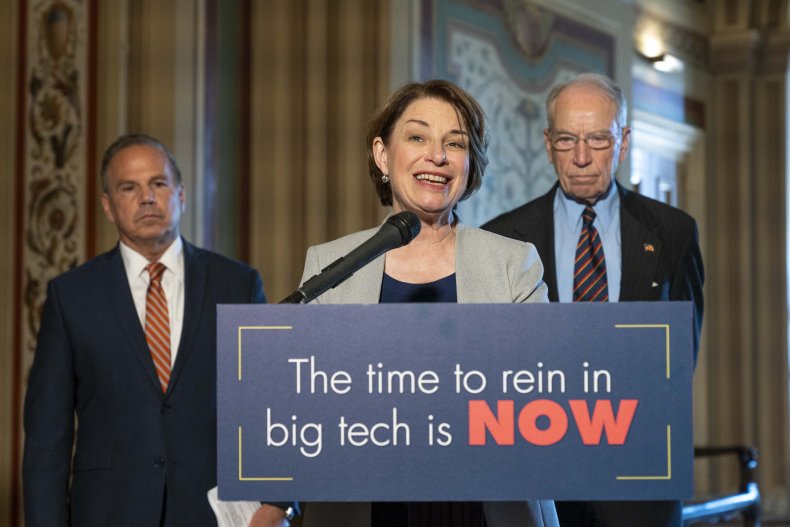 A Morning Consult survey from February revealed that 67% of Americans believe that the benefits that big tech companies offer their customers are no longer an acceptable trade-off for the growing power of the industry. Between December 2019 and February 2022, the percentage of Americans who believe the government needs to do more to regulate technology rose from 29% to 38%.
"It makes sense that revitalizing competition benefits consumers," Grassley said. "Protecting the status quo allows them to expand their dominant gatekeeper role, which of course undermines the competitive market system."
The bill's central goal of cracking down on big tech market dominance in the name of increased competition has proven popular in Congress.
Prominent names on both sides of the aisle, including Senators Dick Durbin (D-Ill.), Josh Hawley (R-Mo.), Cory Booker (DN.J.) and Lindsey Graham (RN.C.) as well as Representatives Hakeem Jeffries (DN.Y.), Paul Gosar (R-Arizona), Pramila Jayapal (D-Wash.) and Madison Cawthorn (RN.C.) all weighed in behind the bill as co-sponsors.
According to Klobuchar, Senate Majority Chuck Schumer (DN.Y.) promised a vote on the bill in "early summer." Buck said he hopes this bill will receive a vote by the end of this month. After more than a year of working on the bill, he said it's time for lawmakers to prove "Congress works" by finally putting the measure to the test.
"I should be here with my colleagues from the Senate and the House to announce that the bill has passed, that the president is ready to sign, that we are a safer country, that we are more competitive with China, that small businesses have the opportunity to compete in this country," Buck said. "But I'm not.
"This bill must be passed," he added. "We need to be able to tell the American people that Congress works, that we work on their behalf, and that we care about them."