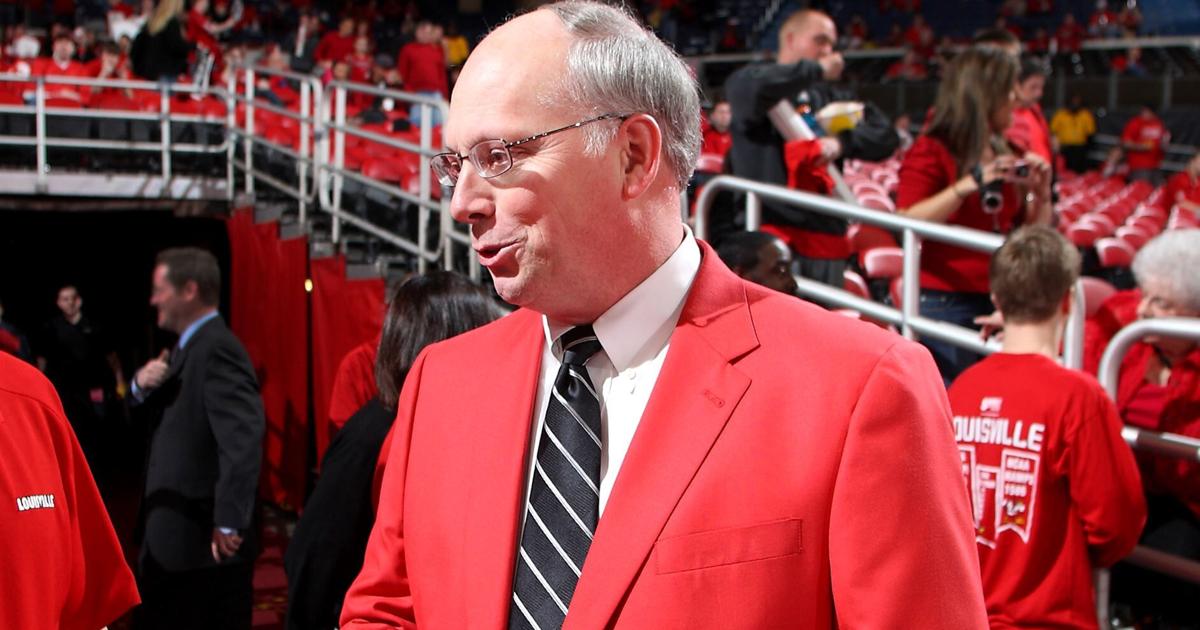 FIRST PERSON: It's a sad day as longtime UofL SID Kenny Klein retires | Sports
LOUISVILLE, Ky. (KT) – It was with great sadness, not to mention surprise, when Kenny Klein informed me today via text message ahead of the official announcement that he would be retiring at the end of June after 39 years as a highly respected and highly decorated sports information director at the University of Louisville.
Kenny and I began our association with the Cardinals at the same time, in 1983 – me as a reporter for the Courier-Journal and he as an SID assistant – and we have had a fulfilling professional and personal relationship ever since. A month after joining the UofL, his boss, Joe Yates, left for a job at LSU and Kenny was promoted to head of SID, the youngest person to hold the position at a Division I football school. Under former sporting director Tom Jurich, he was also made Associate AD.
"I had planned to do this for a while, but Kenny Payne's arrival made it much more difficult to leave," Klein said. "He didn't let me go completely."
Klein said he would continue to work with the basketball program in some capacity after his retirement, obviously at the request of Payne, who became close to Klein while playing as a freshman at the national championship. 'UofL in 1986 and three more years.
"Kenny Klein is invaluable," Payne said. "He can't be replaced. I'm so happy he agreed to be with us for my first season. His love for the University of Louisville is out of this world. Kenny IS the University of Louisville."
Klein was highly respected not only by the media, but also by coaches and sports administrators across the country. I can honestly say that in all the years I have known him, I have heard nothing but praise for his work ethic, professionalism, honesty, reliability and competence.
Klein was originally a pre-med student at Austin Peay, but later earned his journalism degree from Murray State and was SID at Morehead State for two years when he came to UofL.
In 2015, Klein was inducted into the College Sports Information Directors of America (CoSIDA) Hall of Fame. In 2017 he was inducted into the Kentucky Athletic Hall of Fame and in 2012 he received the Katha Quinn Award, given by the US Basketball Writers Association in recognition of his outstanding service to the media covering college basketball.
Further testament to the status he held, he coordinated computerized statistics operations for 35 NCAA Final Fours.
Klein has been especially valuable to the university in helping to navigate the basketball program through several major scandals over the past decade, including the extortion case involving Rick Pitino, strippergate, the so-called payment for gambling and explosion of Chris Mack/Dino Gaudio blackmail. which eventually caught the attention of the FBI and NCAA.
Pitino was so grateful to Klein for his help and support during the extortion trial that he gave him a new Lexus convertible in 2010.
"Kenny Klein is the best person I've worked with in college athletics," Pitino said. "His dedication to excellence is unparalleled."
If he wished, Klein could teach a crisis management course at the UofL.
"A lot of people probably thought I would be here until I was 80," Klein said in a text response. "But I had a few dog years here and may be past that age now."
Sports Illustrated columnist and Louisville resident Pat Forde praised Klein ahead of his CoSIDA induction, saying, "If you polled the college basketball media, Kenny Klein would be on the short list of great SIDs of all time – and not just because he's known to have an aftergame (beer) or two stashed away for the writers… He's always been a complete pro."
During his long tenure, Jurich described him as "indispensable". And Hall of Fame trainer Denny Crum called him "the ultimate SID. He doesn't specialize in minors, he just gets the job done in a way that all media likes."
I certainly do, and – like Kenny Payne – I'm grateful that Kenny Klein has been out in the field, in press conferences and in the media workroom for at least a year. And I hope Payne can persuade him to stay even longer.
Russ Brown, former sportswriter for The Courier-Journal and USA Today, covers University of Louisville sports and college football and basketball for Kentucky Today. He can be contacted at [email protected]