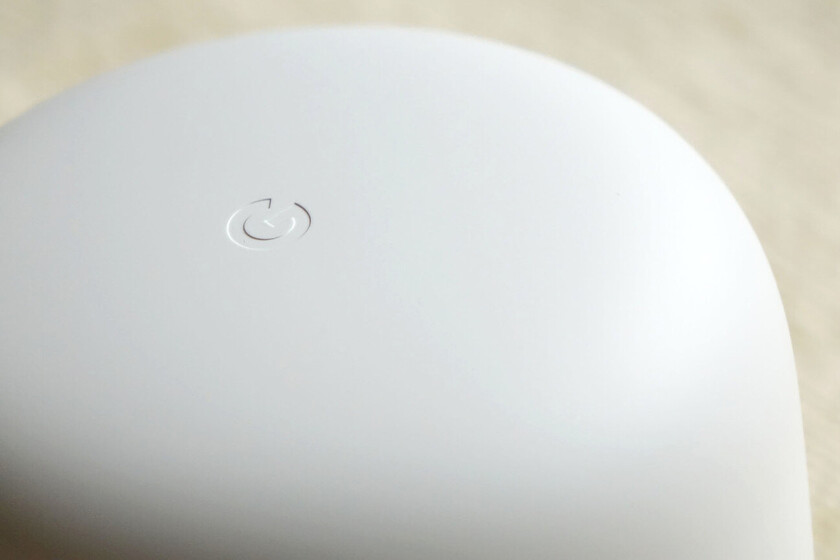 Google's new Nest router leaks ahead of time. It will be compatible with WiFi 6E and more expensive than the current one, according to 9to5Google
We have already spoken of Google's Nest WiFi and we even have a scan. A device that has accompanied us for about three years and which is about to see a successor appear. At least that's what we can deduce from the leaks that hint at a new Nest router compatible with Wifi 6 and 6E.
There were already rumors that Google might be working on a new router compatible with WiFi 6E networks thanks to the FCC (Federal Communications Commission) and now the price was disclosed in an online store from a device called Google Nest Wifi Pro 6E.
Less Wi-Fi congestion
Although it appears with the name Google Nest WiFi Pro 6Eit will probably end up being called Google Nest Wifi Pro. And now, thanks to the B&H chain of stores, it is known that the new device will be compatible with 6E WiFi networks and even the price.
The product page confirms compatibility with WiFi 6E, a standard gradually present in more and more devices and this under ideal conditions, achieves a transfer speed of up to 9.6 Gbps.
Google keeps track of Amazon, which already offers its new routers compatible with WiFi 6E in Spain. Those of Mountain View bet on the triple band system of 2.4 GHz, 5 GHz and 6 GHz, offering compatibility with WiFi 4,5,6 and 6E.
The Wi-Fi 6 and Wi-Fi 6E compatibility This is possible thanks to the use of a new channel that cooperates in the bandwidth between 6 GHz and 7 GHz, which, being less congested, offers less interference and facilitates communication between devices.

In the offer that appears on the site, it is striking that it is offered only the possibility of acquiring a device not packs with two or three units like the current Nest WiFi.

Also, no clue about appearance that the new model may have, and the aesthetics of the Nest WiFi that we already know will be followed, it will opt for a different design.

Price and availability
As of now, there's no official pricing information for Google's Nest Wifi Pro, so we only have pricing as a guideline. $399.99 who publish in B&H. More expensive than the 159 euros that the current Nest WiFi costs. Hopefully we'll get more details at the Made by Google event on October 6 where, among other things, we'll meet the new Pixel 7 and 7 Pro.
Through | 9to5Google