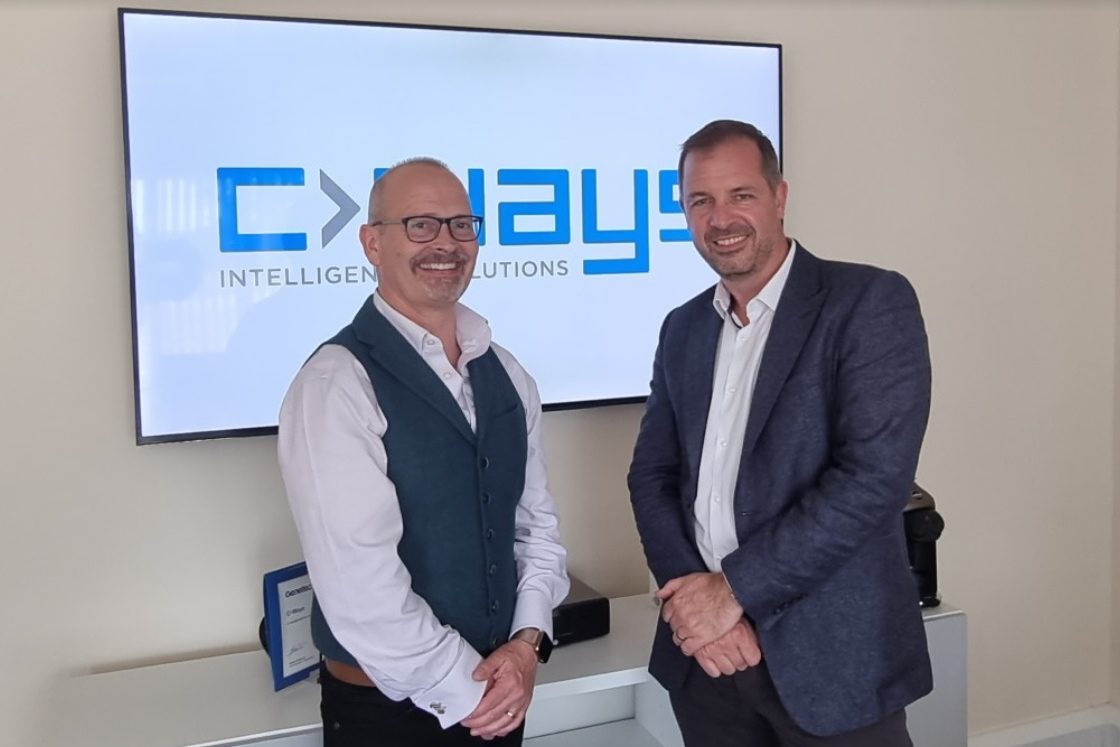 PE-backed tech firm completes acquisition of IT specialist
Palatine Private Equity-backed digital transformation and customer experience specialist, FourNet, has acquired IT infrastructure and security company, C>Ways, for an undisclosed amount.
Today's announcement is the latest strategic acquisition from Manchester-based FourNet, which significantly expands its network and security portfolio.
The move enhances its secure infrastructure offering and will allow the growing cloud, consulting and managed services company to ensure security across the entire technology stack.
Founded 24 years ago, C>Ways has 24 employees with a head office in Scarborough, North Yorkshire and an office in Farringdon, London. The company specializes in networks and cybersecurity, cloud and business continuity.
Richard Pennington, co-founder and CEO of FourNet, said, "This acquisition accelerates our ability to deliver new services already in the FourNet portfolio.
"This will help us build additional services and become a leader in providing top-to-bottom secure infrastructure for our public sector and enterprise customers. This is a key growth area that will keep the large number of users now working from home safe.
"Due to the new work landscape following the pandemic, with remote and hybrid working becoming part of everyday life and business, there has been an acceleration in the convergence of all aspects of computing and communications.
"Organizations now need an underlying network that is fast, efficient, and easy to manage, with the security controls in place to provide the assurance needed to operate across multiple sites and hybrid work environments. The acquisition of C>Ways strengthens our capabilities to provide this.
He added, "We expect this to be the first of several strategic acquisitions, which will allow us to maintain our position as the partner of choice for public sector and enterprise customers who want to transform their communications and customer experience. securely".
C>Ways was founded by Nick and Andrea Jackson, husband and wife.
Nick Jackson, Managing Director, said: "These are exciting times for C>Ways and we are delighted that the company we founded over 20 years ago is now part of the FourNet family, which will mean improved service for our existing and new customers. customers.
"We know that FourNet enjoys an excellent reputation with its customers and employees and is committed to doing business responsibly with strong environmental and social governance, so our employees will be in good hands."
Andy Strickland, Chief Investment Officer at Palatine, said: "In addition to the strong organic growth we have seen since our investment last year, we are delighted to support Richard and the FourNet team in this complementary strategic acquisition.
"C>Ways will bring more scale and capability to FourNet at a time when market opportunities are significant for the business, as more and more customers migrate their IT systems to the cloud and ensure that their networks are secure as hybrid working continues to prove popular."
FourNet has over 150 employees, with offices in Manchester, Burton-on-Trent and London.
Whitehall departments, local authorities, housing, blue light and utility companies are among its clients and it is one of the UK's fastest growing private technology companies.