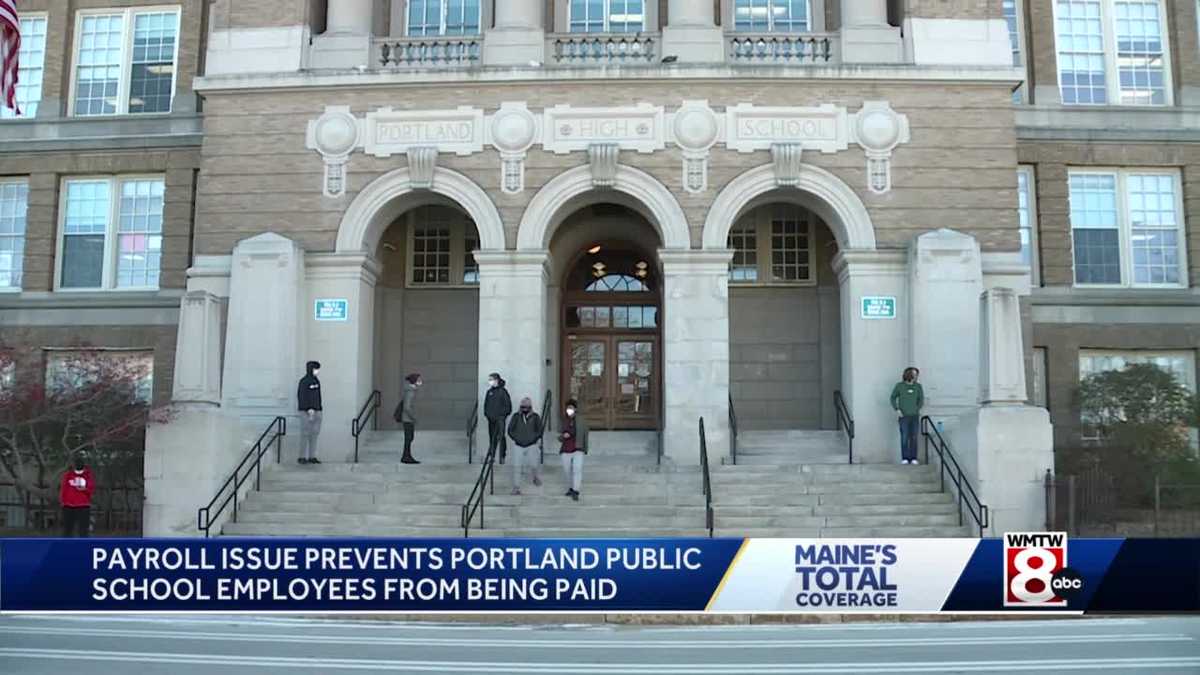 Portland Public School Employees Get Paid Late, Incorrectly
Portland Public School employees have suffered late and incorrect payments as the district faces staffing shortages. payroll has become a bridge operation due to shortages. "We've lost all three of our payroll staff in the last four months," Figdor said. "It has been a huge challenge. We have redeployed staff who are doing their best to manage payroll, and we have a team working around the clock to resolve any issues we have encountered and to ensure that all people affected So it was a real challenge." Payroll was further complicated due to a network outage that caused classes to be canceled at four schools in the district on Friday. The district is trying to outsource its payroll processing to an outside company, but it says the process will take time and is not a short-term solution. The Portland Education Association said in a statement that the lack of pay and receiving it in a timely manner has strained district employees. The district is experiencing a server and payroll processing issue, however, payroll issues have persisted since late October when the new teacher contract went into effect," the statement read. "While it seemed the issues were resolved, the Portland Education Association has now learned that more employees have not been properly paid." they will receive their wages. "'People are hurting,' Portland Education Association president Kerrie Dowdy said in the statement. "Inflation is hitting everyone, and not getting paid the expected salary – that's just not acceptable." ", says Figdor, the district accepts responsibility for the pay issues and is working hard to resolve them. "We will spare no effort to ensure that every staff member is paid what they should be paid, and certainly that staff is paid on time," Figdor said. It is a top priority in the days and weeks ahead to ensure that staff do indeed receive what is owed to them."
PORTLAND, Maine—
Portland Public School employees have suffered late and incorrect payments as the district faces staffing shortages.
As a result, the district education technicians did not receive a contractually agreed salary increase or back pay.
Portland School Board President Emily Figdor told WMTW that arranging payroll has become a bridge operation due to shortages.
"We've lost all three of our payroll staff in the last four months," Figdor said. "It has been a huge challenge. We have redeployed staff who are doing their best to manage payroll, and we have a team working around the clock to resolve any issues we have encountered and to ensure that all concerned all the employees, so it was a real challenge.
Payroll was further complicated due to a network outage that caused classes to be canceled at four district schools on Friday.
The district is trying to outsource its payroll processing to an outside company, but it says the process will take time and is not a short-term solution.
The Portland Education Association said in a statement that the lack of pay and receiving it in a timely manner has strained district employees.
"The Portland Education Association understands that the district is experiencing a server and payroll processing issue, however, payroll issues have persisted since late October when the new teacher contract went into effect," the statement read. . "While it seemed the issues were resolved, the Portland Education Association has now learned that more employees have not been properly paid.
"There has been no further district-wide communication with school employees at this time, leaving them wondering how and when they will receive their salaries."
"People are hurting," Portland Education Association President Kerrie Dowdy said in the statement. "Inflation hits everyone, and not receiving the expected salary – that's just unacceptable."
Figdor says the district accepts responsibility for payroll issues and is working hard to resolve them.
"We will spare no effort to ensure that every member of staff is paid what they should be paid, and certainly that staff are paid on time," Figdor said. "For me, it is my highest priority in the days and weeks to come to ensure that staff in fact receive what is due to them."