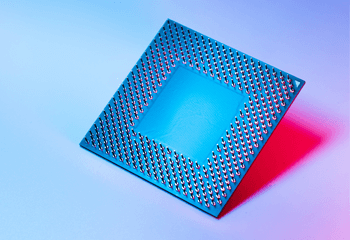 Safety in die-to-die chips – Why it matters
As packetized systems become more popular and the complexity of cyberattacks increases, the importance of strong security measures has never been more critical. Why is die-to-die security important to consider, what has Ceva introduced with its latest SecureD2D, and will the electronics of the future evolve into embedded systems?
As the size of semiconductors continues to shrink, the popularity of the system-in-package (SiP) has grown. Unlike a system-on-chip (SoC), a SiP combines multiple ICs and/or dies on a single board that has pins or contact pads for connection to external circuitry. One of the most significant benefits of a SiP is that it moves all of the basic system components onto a single board while removing hardware that is not necessary for its essential operation.
An example of a SiP is the Octavo OSD3358-1G-ISM which integrates an ARM core with an oscillator, passive components, EEPROM, DDR3, power regulation, memory interfaces, peripherals and a GPU all in one IC box. This allows complete Linux systems to be integrated into what effectively looks like a microcontroller and takes up very little space. Additionally, using a SiP eliminates the need for engineers to design the system from individual parts.
But while SiPs are beneficial for ease of fabrication and design, their safety should not be overlooked. When creating computer systems that use multiple memory modules and data buses, designers must consider how private data is stored, how it is retrieved, and how to protect it in transit. The same goes for SiPs, but unfortunately designers can't get inside a SiP without great difficulty. Therefore, designers depend on SiP manufacturers to implement robust security methods.
Even though all base system components are stored on a single package, this package still consists of individual units connected together. A sufficiently motivated cybercriminal can decap the packet to inject signals into the buses and spy on the data being transferred. Although this can also be done with chips, SiPs are much simpler to probe due to their larger size.
Therefore, it is imperative that ICs and dies connected together in a SiP use bus protection schemes, detect attack attempts, and encrypt data in transit.
Recently, Ceva (which produces DSP and baseband processors) announced their latest development in chip-to-chip data protection called SecureD2D for RISC-V processors. The developed system provides a SiP with authentication protocols for software being loaded and boot and load code protection. The key behind the new system uses a hardware-based crypto accelerator to secure buses between different fabrics that operate on real-time data. This means that encryption/decryption tasks are performed on the fly without any user intervention.
"Fortrix SecureD2D IP enables highly secure die-to-die communications between chips, paving the way for the Department of Defense to streamline the design process and reduce the cost of developing chip systems. We are excited to make this IP address available through the DoD SHIP program, and look forward to helping secure the next generation of HSoC devices,"
Mark Beal, CTO of the Intrinsix Business Unit at Ceva
Suppose we look at the history of electronics. In this case, it quickly becomes clear that using electronic devices that combine all the functions of a circuit into a single device will undoubtedly be the way to go. The motivation for SoCs and SiPs comes from many reasons, including reducing production costs, being able to customize a design to a specific need, reducing the size of a design, and reducing power consumption. 'energy.
However, the evolution of electronics to SiPs depends on whether SiPs prove to be economical compared to SoCs and whether designers really want to move away from discrete electronics in favor of a single integrated circuit on a PCB. with a handful of components. Two advantages of using ICs and individual components are that they can easily be made in-house and they are easy to debug. Additionally, the tools needed to wire the dies to SiPs are very different from those used by standard pick and place machines, which makes standard PCBs much more economical (at least for low quantity orders).
But when looking at how SiPs are made and how passive components can be added to them, it makes sense for engineers to move away from PCBs and towards totally custom SiPs, which can then be mounted in sockets with I/O connectors. Essentially, SiP could become the future PCB, which is tiny in size, customizable, and easy to fabricate.