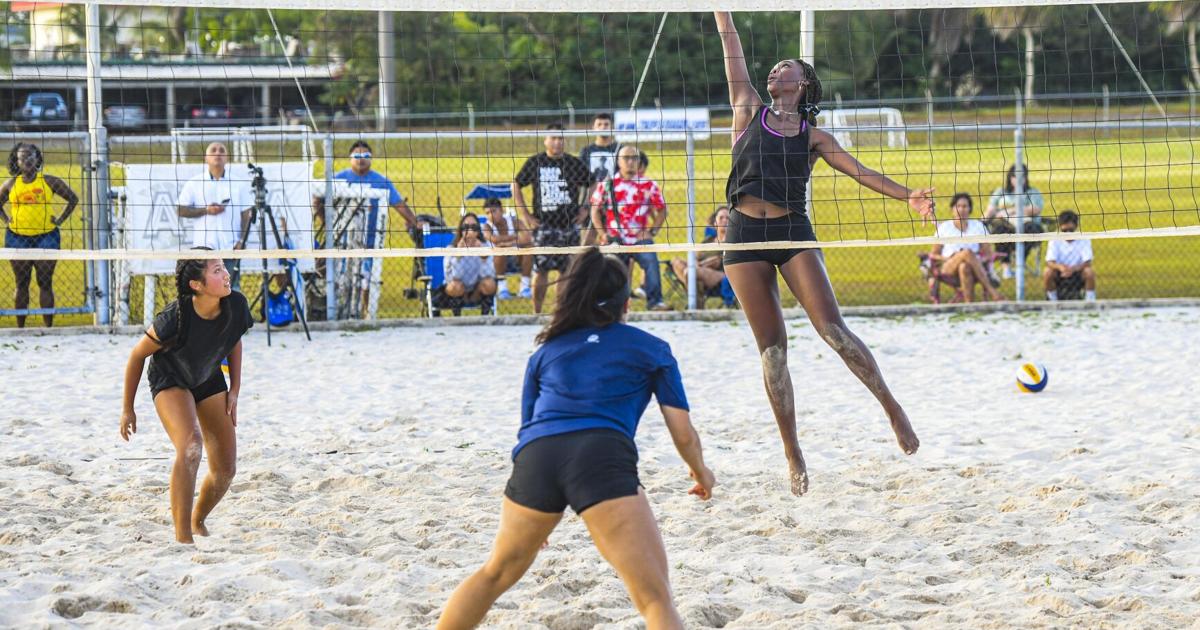 St. John's duo claim four consecutive titles | Sports
The St. John's Red duo of Kamryn Thompson and Jada Alcantara took three sets to get there, but in the end the duo were crowned champions of the IIAAG Girls Beach Volleyball Pairs Tournament.
They beat the Academy's top pair of Our Lady of Guam, Team White, Sadie Gutierrez and Jaeana Reyes handed Thompson/Alcantara their only straight-set loss this season. It wasn't enough as Thompson/Alcantara won 21-18, 15-21, 15-11.
In other action, the Guam Adventist Academy Angels' top pair of Tasi Sgambelluri and Bridgette Oh took third place, winning the group of contenders in the school's first-ever season.
The Thompson/Alcantara win was the last game after 20 teams started a knockout tie two weeks ago on the sand pitches of the Guam Football Association's National Training Center.
One by one they fell into the competitor's range and the field was narrowed down to the best. St. John's Red had three pairs in the squad, including Thompson/Alcantara, originally seeded No. 12 after a season playing as Red's No. 3 seed. They swept all opponents in straight sets, until the title match.
The Reyes/Gutierrez team of two seniors – the best pairing featured out of nine pairs the Academy has offered this season across three teams. They managed to win a set against their opponents – the only team to take one from them – but in the end, the St. John's Red representatives were too big and too talented. Specifically, the height came from Thompson who is around 5-foot-10 with speed and power to balance his build.
A duo from St. John's has won every beach volleyball title since the league's trial season.