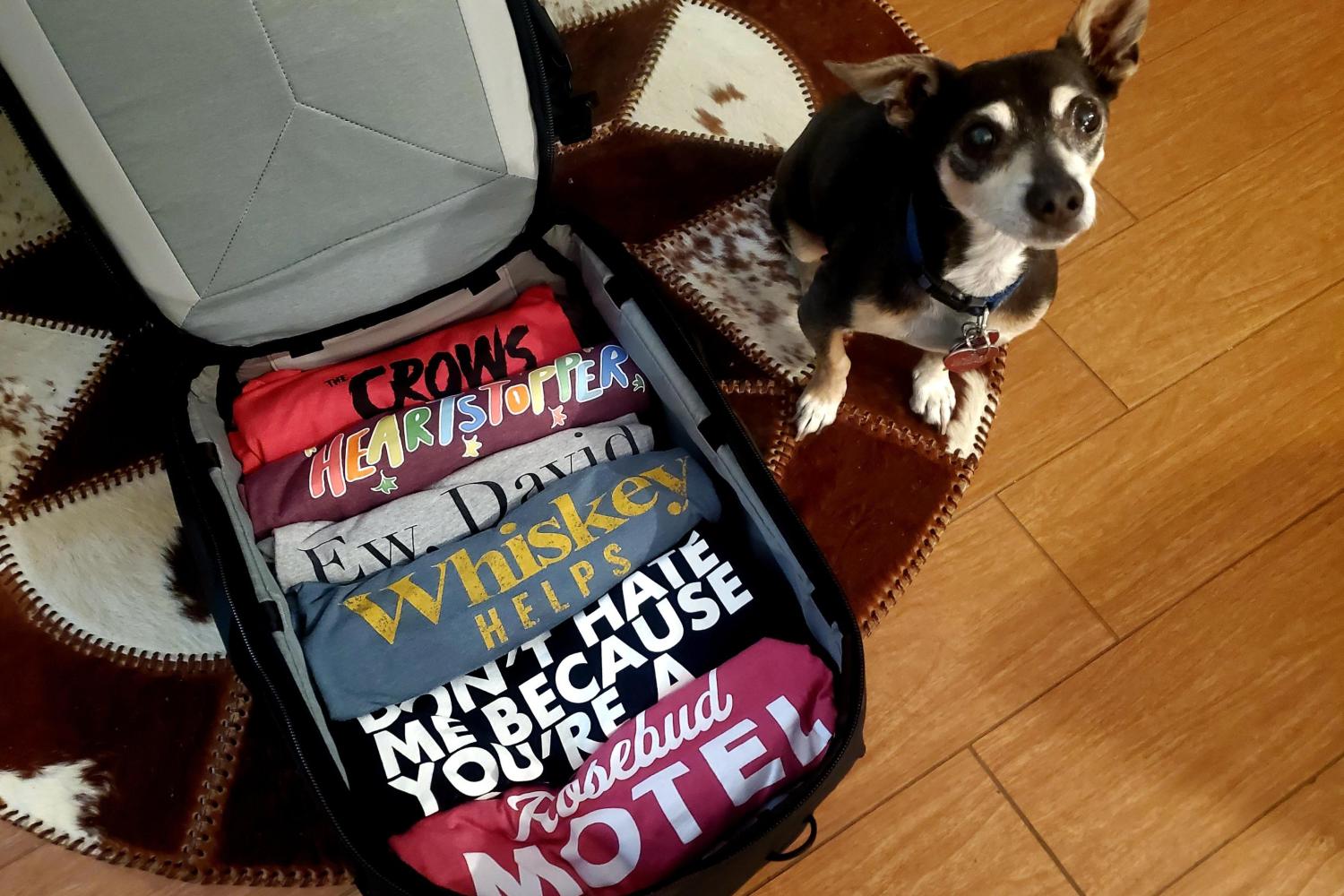 The kitchen sink fits in this backpack, and it's fair trade
At TriplePundit, we've known fair trade products for ages, from chocolate and tea to fresh produce and even casual wear. But when it comes to other products like luggage or equipment, fair sourcing is still in its infancy. But don't tell that to the Californians State-of-the-art design: The company has a long history of designing sleek, minimalist travel gear and other accessories that can take a beating, and now the brand is committed to fair trade standards. Fair Trade USA, which certifies farms, fisheries and now factories, worked with Peak Design to audit the company's Vung Tau factory in Vietnam. 3p recently reached out to Peak Designs to understand the brand's fair trade journey.
Fair trade: an investment in patience
As Peak Design recently explained to 3p, the company had some compliance issues within its supply chain some time ago. The answer: a shift to fair sourcing to bring the company's manufacturing and ethics closer to its values. The result is Vung Tau, which Peak Design says is a fully Fair Trade compliant factory in the eponymous city in Vietnam. Annie Nyborg, director of sustainability at Peak Design, recently told 3p that ensuring a decent life for factory workers was the driving factor behind the partnership with Vung Tau.
"Above all, we wanted a mechanism to ensure that our factory workers were earning a decent wage. Ensuring international factory workers are paid appropriately can be difficult if you don't have direct supervision of a factory," Nyborg said. "Fair Trade provides a third-party option to monitor that certain environmental and social standards are being met in a factory and that factory workers earn the higher premium that we pay as a brand."
For businesses looking to invest in more responsible and sustainable sourcing, the name of the game is patience – with the added challenge that your business is unlikely to succeed the first time around. "We have been working with the same manufacturing partner in Vietnam for over seven years. Our partner had outsourced factory space to manufacture our products and because they did not have full control of those factories, audit findings were consistently very poor. We tried to support these factories and invested in capacity building to bring them up to our standards, but we were not successful," Nyborg explained.
Peak Design's journey has been similar to that of many brands that contract with overseas factories: whether your supply chain relies on outsourcing or renting space in a factory that produces goods for other businesses, chances are that your company's sustainability and ethical goals take precedence. t be completely satisfied by this manufacturer. "Constantly operating from factories that couldn't meet our environmental and social standards was not going to work for us," Nyborg added, "so our Vietnamese partner offered to build a brand new factory that they would directly manage and manage. would ensure that our standards were met. »
This patience has paid off as construction of the plant was completed about three years ago. "Our partner was aware of our strict environmental and social standards – through our code of conduct and environmental compliance standards – so they incorporated these standards into their physical space and operations from the start," Nyborg continued. "When we committed to fair trade [USA] to certify the plant, our partners were able to put in place fairly quickly the few additional elements to qualify for certification.
Benefits for factory employees
The benefits are starting to pay off, Nyborg noted. Fair Trade USA audits the factory annually and part of this auditing process is to ensure that factory employees are treated properly and fairly. The audit examines hiring practices, overtime policies, safety conditions within the plant, compliance with worker welfare laws, and proper tracking of hours worked and recorded. "In addition, Peak Design pays a 1% FOB (freight on board) surcharge on all products from the factory," Nyborg said. "This money goes directly into a bank account managed by the factory workers themselves – it never goes through the factory management to ensure that the workers receive the full amount."
With these funds, workers can choose to divide the funds equally among themselves, leverage them to build a daycare center, or invest in items such as bicycles. Nyborg added that after the first round of these fair trade bonuses, the factory workers agreed to share the money equally as a cash payment.
This extra step to pay an FOB is necessary, Nyborg explained, because some factories have encountered problems with managing the skimming of funds; others have not sufficiently accounted for the paid hours paid to their employees.
Building trust is absolutely important when moving to fair sourcing
If it's still unclear, investing in a Fair Trade certified factory doesn't just require a commitment of money and time – brands need to be prepared to invest their trust in a manufacturing partner. "There are always a series of hurdles and certifications inevitably take time. It took us several years to achieve fair trade because we didn't have factory space that could meet social and environmental standards," Nyborg told 3p. "So it took work and developing a strong relationship with our manufacturing partner to get to a point where they felt there was merit in building a new facility."
Those lines of communication are crucial, Nyborg said as he concluded his conversation with 3p. "We have made it clear over the years that meeting environmental and social standards is one of our priorities and that we would ultimately not work with a partner who could not meet them. It therefore made economic sense for our partners to invest in a new space.
Peak Design's dip in fair sourcing has certainly resulted in a line of products that is not only ethical, but high performing. 3p recently tested its 45 liter travel backpack, whose shell is made of recycled plastic. Despite the beatings it has taken on a few recent trips, the bag has held its shape; zippers never snagged; its plethora of pockets may require those with easy space to keep a spreadsheet to record what went where; the waterproof exterior is also stain-resistant, based on an unfortunate encounter with a coffee to go; and its padding made it comfortable to carry, from shoulders to lower back.
Image credit: Léon Kaye