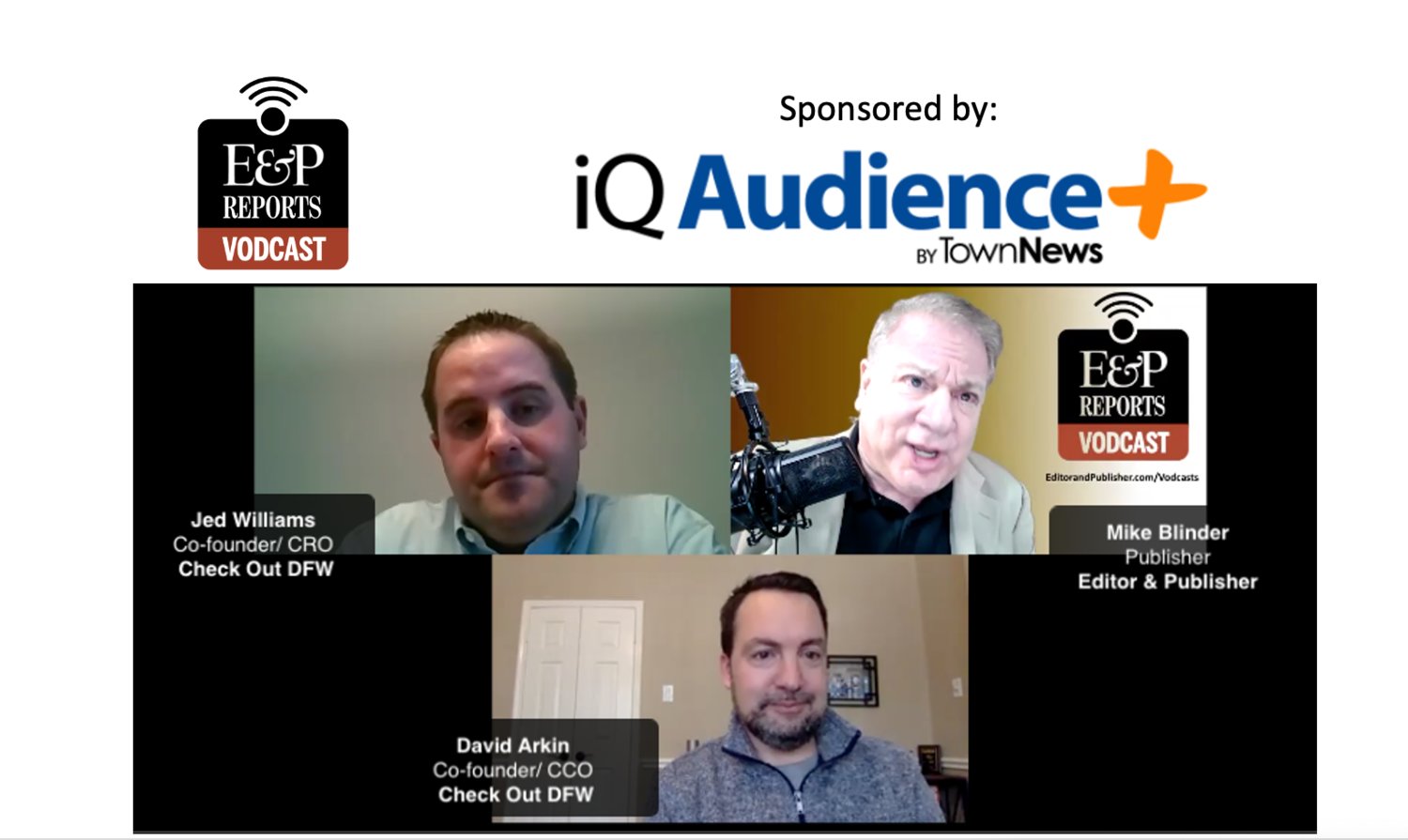 This is sponsored content. Check Out DFW by Jed Williams and David Arkin
An "E&P Reports" video with Mike Blinder
Discover DFW proudly states on the site that it is: "The first-of-its-kind real estate and local recommendations product that helps locals live better lives." Launched Fall 2021 in a media-heavy Dallas/Ft. Worth the metroplex market, Jed Williams, who was the founding chief revenue officer alongside Ken Doctor of experimental start-up Lookout Local
and nearly four years of managing strategy and innovation for the Local Media Association, working with a well-known industry veteran david arkin (who has led content initiatives for Gatehouse, Local Media Association, Community Impact Newspapers and others) to shove sponsored content into this new venture. Arkin is Check Out DFW's chief content officer and Williams is chief revenue officer.
Currently, the platform focuses on the hottest and fastest growing communities in the region, offering "verticals" of content for each area defined as schools, subdivisions, resources, guides, things to do, profiles, new in town, new in Texas and more. Additionally, there is also a growing newsletter database. However, much of the site contains (clearly labeled) sponsored content with marketing partners and content created with real estate and community experts.
In this 125th episode of "E&P Reports," Editor Mike Blinder interviews industry veterans Jed Williams and David Arkin on why they decided to launch Check Out DFW and why the business model is all about partnerships. marketing, advertising and sponsored content.