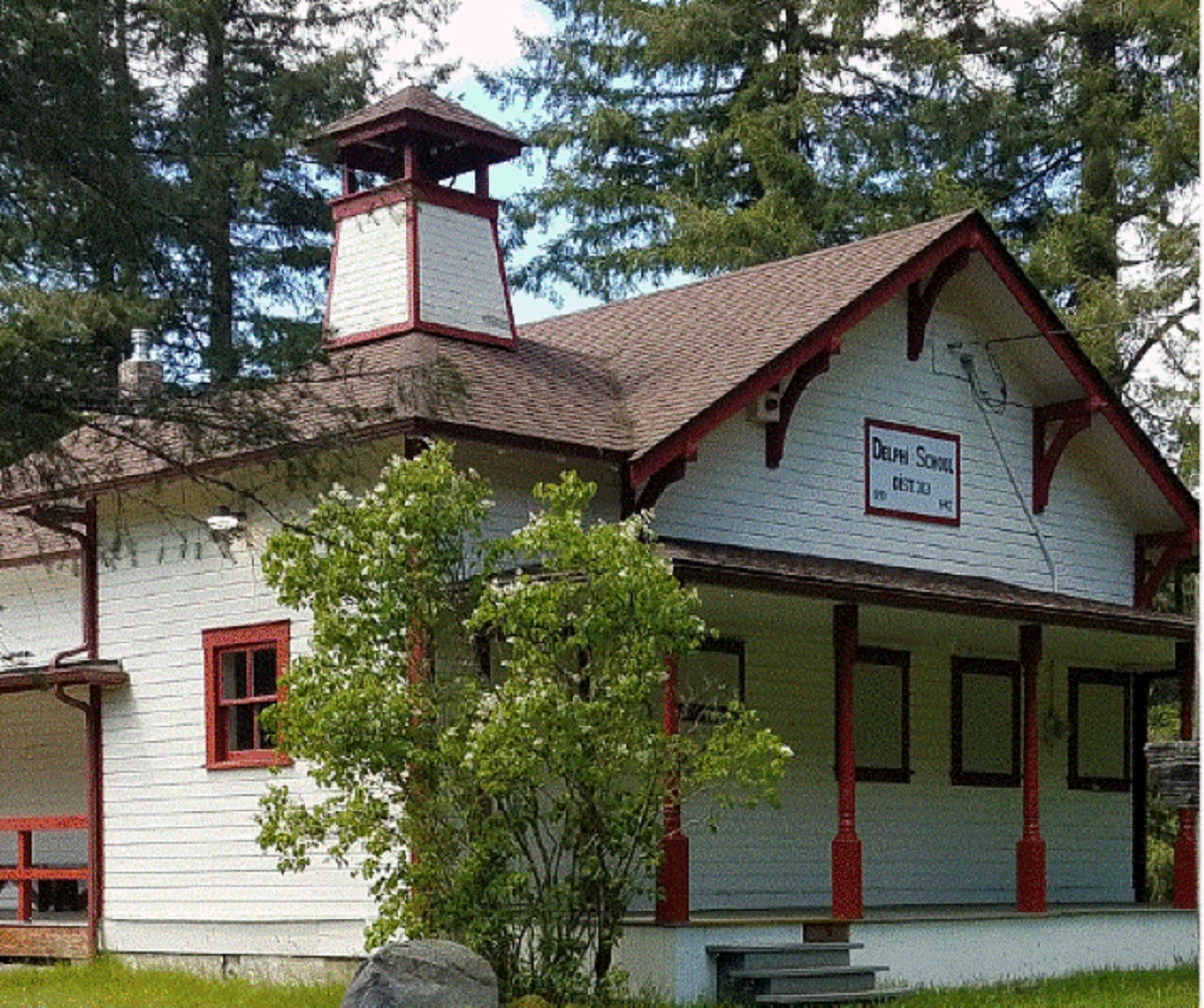 Thurston County History: What were the children like growing up in the Olympia area?
EEveryone started life as a child. This includes grandparents like me. I fondly remember my grandfather, Bill Trosper, telling me that he was 10 years old when he arrived in Thurston County from Kansas in 1892. He added that the countryside south of old Tumwater at that time was so full of old wood that a person could walk from what is now Capitol Boulevard to Black Lake over fallen logs without having to touch the ground. He was known to exaggerate sometimes. Thurston County's history looks different when viewed through the eyes of young people.
He attended a one-room school until eighth grade called the Belmore School. As a teenager he worked for Uncle Jesse Ferguson, one of the founders of Tumwater, plowing a field with big draft horses. Today that site is Mills and Mills Cemetery near Littlerock Road, meaning he is buried in the very field he once plowed.
Ada Sprague Mowell shared precious memories of her childhood in Tumwater in the 1800s in Tumwater. "While pioneer life was filled with hardship for the elders," she says, "it was full of joy for the young. Thinking back to our childhood, it feels like a long day of playtime. We had wonderful adventures in the woods around the place. We built multi-story round stick houses for our dolls, which were often sticks themselves, or at best "rag dolls". My first Chinese doll was given to me by a neighbour, Mrs. Hara, whose granddaughter had died. It was a prized possession, but never so dearly loved as my rag babies.
Her memory of her first attendance at Tumwater Hill School was one of deathly fear of the teacher who taught with "the rod" still in hand. At this time the school was moved to the Tumwater Literary Association building. "School was on the ground floor," she recalls. "Once when some of the older boys were planning to eject the teacher, in the fight that followed my sister, Etta… put all the kids out the window and then climbed in after us, where most of from school followed us. School at that time never lacked excitement."
Another of my favorite stories came from the Tumwater School on Second Avenue in the 1880s. "A frame building about 50 square feet," George Shattuck says of the building "Handmade offices. by a wood-burning stove. A teacher, named Conine, a very rough and tough individual. Maintaining discipline by throwing an eraser – a block of wood with the sheepskin stuck on it – at unruly boys. Usually says "Get up on your pins and get your hands off your pants". He would line up the taller boys and switch them all at once. He had to bluff the boys into caring because they were mostly taller than him Later teachers were Boston spinsters Coming west with an oversized grudge against the world and especially the male race."
Robert Chamberlain attended a one-room school in the 1930s located south of Tumwater on old Route 99. It was called the Plumb Station School, taught by Miss Grace Michaels. He shares that the only sporting equipment was a baseball and a bat. They invented games, played marbles, played baseball, King of the Hill and even made their own swing by placing a peeled log in the notch of a tree. It was taken down after numerous cuts and bruises and a broken wrist.
East Olympia School was known as Chambers Prairie School until 1937. It had two teachers, separate outhouses for boys and girls, and a dirt play area with a set of swings. The library was a visiting bookmobile. Some of the kids messed up with pranks that were a bit rougher in those days, like knocking down addictions or letting dogs loose to fight. Punishment for bad behavior was also more brutal, consisting mostly of corporal punishment in the form of paddles, belts, or hickory sticks. Beatings were a common and acceptable punishment.
In 1987, students in the East Olympia Elementary Enrichment Class wrote of a story they found in 1921: "…eighth grade boys put a buggy on the roof of the school for a Halloween joke. Two of the boys who put the buggy on the roof got caught as they came down from the roof. The boys were taken back to their parents and told who else had put the buggy on the roof. So the other boys didn't get caught until the next day."
Yes, the best memories are childhood memories. Just ask your grandparents.