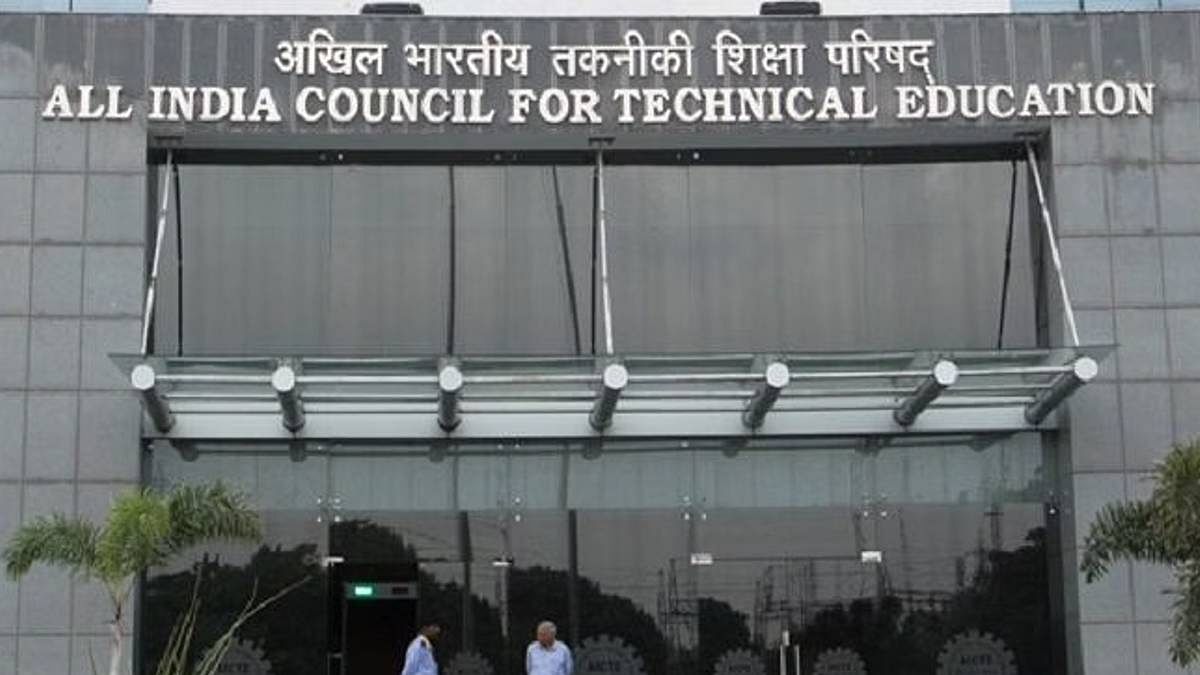 Trained as an engineer to achieve an "industry-relevant" reboot with studies in public health and IT security
New Delhi: Disciplines such as "public health engineering" and "communications and security engineering" may soon join the list of courses offered at engineering colleges across the country.
A committee of experts – which recommended extending the moratorium on the opening of new engineering schools in the country in a report submitted in December last year – also suggested that "industry relevant" disciplines as the two above are introduced into existing schools.
While public health engineers are professionals involved in addressing public health issues such as water and waste management, in addition to environmental health, the role of communications and safety engineers may involve, among other things, protecting sensitive information from cyberattacks.
The All India Council for Technical Education (AICTE) has implemented both suggestions in its Approval Handbook 2022-23 – a rulebook for technical colleges – released on Tuesday.
The expert panel report, a copy of which is with ThePrint, also said traditional disciplines like mechanical engineering, civil engineering and electrical engineering, are in "urgent need of overhaul".
Led by BVR Mohan Reddy, chairman of the board of governors of IIT Hyderabad, the committee said no new engineering colleges should be allowed to start except those in new disciplines.
The committee was constituted in October 2021 to "Review the Moratorium on Approval of New Engineering Institutions Beginning in the 2022-23 Academic Year", and reviewed enrollment capacity, enrollment trends and placements in undergraduate, postgraduate and diploma programs at AICTE accredited institutions.
The extension of the moratorium from 2022 to 2024 was based on the finding that enrollment in traditional disciplines like mechanical engineering, civil engineering and others was low.
---
Read also: Engineering, Management students under AICTE must be tested for learning levels, employability
---
Respond to industry needs
According to the committee's report, titled National Perspective Plan, the council was urged to "introduce disciplines relevant to industry", such as "communication and security engineering", "manufacturing engineering ", "transportation engineering", "energy engineering", "information engineering", "public health engineering (water, environment, pollution, waste water, etc.)", engineering health, computer engineering, environmental engineering and geomatics/geospatial science and technology/geoinformatics.
The committee also offered new specializations, such as microelectronics and very large scale integration (VLSI), smart mobility, electric vehicle (EV) technology, transportation, road engineering, renewable energy, climate change, earth system science, future communications, especially 5G, sustainability and circular economy, waste management, product design and AI-plus technologies.
Speaking of the Core Disciplines, the committee added, "The Core Disciplines need urgent overhaul to meet the rapidly evolving needs of industry and the rapid changes occurring in technologies. The basic engineering industry should proactively support engineering institutes to produce engineers with the required skills for their own benefit.
It would also help students find jobs in the future, he said.
The committee further suggested that "each engineering industry should partner with or adopt core engineering departments from at least 3-5 engineering colleges, help them develop programs in the branches of basic engineering and mentoring students and teachers".
He also called for the total number of credits for graduation to be reduced from the current 160-180 to 135-140.
Academic credits are calculated based on the work a student has completed in class, including actual attendance, homework, and presentations. Different courses have different credit requirements.
"The goal is to encourage students to spend more time on self-study, group discussions/projects and peer-to-peer learning. This would foster the culture of self-directed learning instead of being confined to passive learning in the classroom for more time," the committee said.
(Editing by Poulomi Banerjee)
---
Read also: Engineering seats in India hit 10-year low, while executive seats continue to grow
---