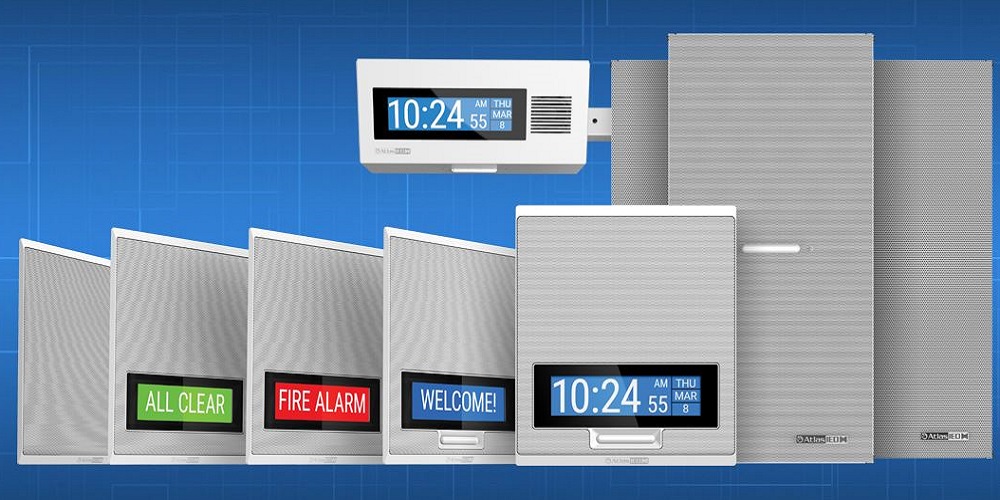 Why IT is now in charge of managing mass communications
With more and more devices deployed on the network, IT professionals can now expect to manage everything from endpoints, collaboration tools and firewalls to mass communication systems.
Gone are the days of wired mass communication systems that require infrastructure separate from existing IT infrastructures, bringing even more technology under the watchful eye of IT. However, with IT departments overloaded with hybrid working strategies, cloud migrations, and security, making additional technologies easy to manage is now a requirement. This includes campus-wide mass communication systems.
We spoke with Michael Peveler, Vice President of Sales at AtlasIEDon how mass communication systems are becoming more manageable for IT professionals.
Why IT Now Handles Mass Communication
According to Peveler, IT professionals are now the primary point of contact when organizations interface with mass communication providers, and that's largely because mass communication systems are now deployed on the network and IT professionals manage that network.
"Coverage is one of the most important concepts in mass communication and it's the only department that has the infrastructure across an entire campus, whether it's corporate, manufacturing or education that a solution can leverage to provide comprehensive coverage," Peveler says.
Take the K-12 education market, for example. Both on-premises and cloud-based communication solutions are managed through IT infrastructure, and this shift moves away from legacy communication models that included a doorbell, PA system, telephones, and auxiliary audio solution for outside or in a gym.
"Today, all areas are covered from the same headend or software solution and are now managed as a single communication platform that goes to IP phones, mobile devices, analog speakers and campus-based IP endpoints," says Peveler.
Easier to manage in times of crisis
According to Peveler, this move toward separate, independent systems on disparate infrastructures makes crisis management much easier for both IT professionals and first responders.
This new model of consolidating mass communication systems into a single, easy-to-manage solution came at the request of security managers across the country. Now, a single system can be used to send mass communication notification across campus and to key staff, wherever they are, via mobile devices.
One user interface for everything from standard campus-wide communications to emergency communications makes things much easier for end users.
With the addition of third-party technologies such as gunshot detection, the system will recognize it and initiate a lockout procedure without human intervention, allowing security personnel and administrators to do their jobs and get people to safety quickly. . Unfortunately, mass communication systems that require manual processes have led to disasters in the past, Peveler says.
"In a real moment of crisis, every second counts and therefore an automated solution saves lives by giving everyone as much notice as possible," says Peveler.
Why AtlasIED's IPX Series of IP Terminals Stand Out
Seamless deployment and management of AtlasIED IPX Series makes these products ideal mass communication solutions for IT departments. Network-ready IP endpoints include speakers, displays, and IP-to-analog gateways designed to enhance your facility's security and mass communication capabilities without burdening IT with additional infrastructure to manage.
The IPX Series comes with device discovery tools and network management tools that enable seamless updates and testing on a single unit or an entire network of devices, thus minimizing the support needs of IT teams. Endpoints can be easily linked to current AV installations or connect to third-party devices via built-in connections.
"IPX is a truly high-quality onboarding solution that can play a key role in helping to provide a safer environment for employees and students," says Peveler.